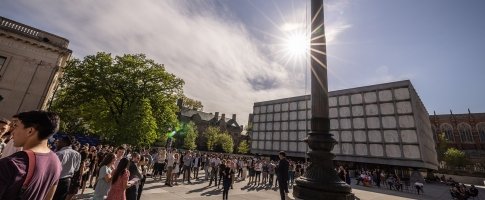 Yale Ventures
Learn about Yale's resources for entrepreneurs and innovators.
Yale innovation has the potential to change the world. An ambitious initiative launched by Yale University in 2022, Yale Ventures seeks to foster and accelerate a vibrant entrepreneurship and innovation ecosystem that increases support, resources, and opportunities for Yale innovators—faculty and students—as they translate their ideas and discoveries into new ventures that will positively impact the world's greatest challenges. Our mission? Helping develop innovations that impact the world's greatest challenges.
Yale Ventures oversees a range of Yale resources including accelerators, innovation centers, and industry mentors that support Yale faculty and students develop their ideas into new ventures. Resources include training, funding, and mentorship. Examples include Venture Lab, the Blavatnik Fund, the Roberts Innovation Fund, and the Colton Center for Autoimmunity.
Yale Ventures oversees Yale's technology transfer office, protecting and licensing the intellectual property developed at Yale, and helping to bring breakthroughs to market as products and services that can make a difference in the world.
Yale has a vibrant ecosystem of innovation and entrepreneurship rooted in its mission: to improve the world today and for future generations. Yale innovators carry out this mission into diverse fields across the sciences and humanities building products and services that positively impact the world's greatest challenges.
As the home for Yale's innovation and entrepreneurship ecosystem, Yale Ventures takes the lead on connecting and promoting the people, the spaces, and the sources of capital that make up our community—at Yale, in New Haven, and beyond.
Yale Ventures leads the University's approach to corporate partnerships through our Corporate Strategy and Engagement Office (CSEO); working to develop private and industry sector connections and collaborations in support of Yale research and educational missions. We focus on cultivating, developing, and managing corporate partnerships that are aligned with Yale's scientific, engineering, and healthcare innovators to advance discovery, research, and trainee development. We work with deeply committed Yale scientists and physicians who understand that working together with industry partners can bring the most effective and impactful discoveries to the world.
Highlighted Innovation Centers
Yale Ventures collaborates with a range of Innovation Centers to further support and nurture entrepreneurial energies. Below we highlight just a few; we invite you to explore further.
Center for Engineering, Innovation, & Design
We are a hub for collaborative design and interdisciplinary activity at Yale University.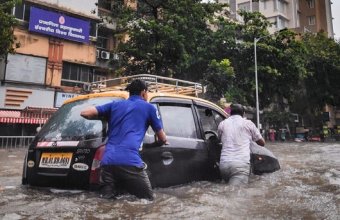 Planetary Solutions Project
We are developing ways to improve life now, and for the next 10, 20, and 100 years.